IBM Launches New Blockchain Supply Chain Product Using Red Hat Tech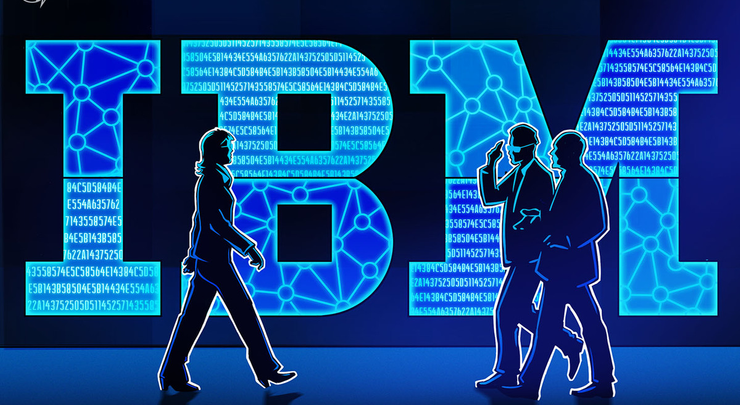 [ad_1]
Global tech giant IBM has launched a new integrated supply chain product based on IBM's technologies including Watson AI and IBM Blockchain.
Hybrid-cloud integration
Called Sterling Supply Chain Suite, the new IBM's product enables hybrid-cloud support of data integration between manufacturers, retailers and other network participants, purportedly providing greater reliability, transparency and security, the firm announced on Oct. 8.
Specifically, the level of integration flexibility provided by the new service enables enterprises to update and improve their supply-chain solutions in accordance with business needs.
Red Hat acquisition
IBM says the open-architecture capabilities of Sterling Supply Chain Suite services are strengthened by the company's recent acquisition of Red Hat, a provider of enterprise open-source solutions, which IBM acquired in July 2019 for a total equity value of $34 billion.
Specifically, clients have a choice where to run their workloads and the ability to link them to value-added services in the IBM Sterling Supply Chain Suite.
For instance, once certified, IBM Sterling Order Management containers for Red Hat OpenShift will allow clients to continue to run their software in their own datacenter or in any cloud, the press release notes. 
IBM is one of the biggest companies trialing blockchain-powered technology in supply chain and logistics. In mid-September, a group of global coffee companies announced their plans to launch a blockchain platform for the supply chain of coffee using an IBM-developed app by early 2020. 
In late August, Thailand's Customs Department revealed it will be using IBM's Tradelens blockchain solution to track shipping in Thai ports.
window.fbAsyncInit = function () { FB.init({ appId: '1922752334671725', xfbml: true, version: 'v2.9' }); FB.AppEvents.logPageView(); }; (function (d, s, id) { var js, fjs = d.getElementsByTagName(s)[0]; if (d.getElementById(id)) { return; } js = d.createElement(s); js.id = id; js.src = "http://connect.facebook.net/en_US/sdk.js"; js.async = true; fjs.parentNode.insertBefore(js, fjs); }(document, 'script', 'facebook-jssdk')); !function (f, b, e, v, n, t, s) { if (f.fbq) return; n = f.fbq = function () { n.callMethod ? n.callMethod.apply(n, arguments) : n.queue.push(arguments) }; if (!f._fbq) f._fbq = n; n.push = n; n.loaded = !0; n.version = '2.0'; n.queue = []; t = b.createElement(e); t.async = !0; t.src = v; s = b.getElementsByTagName(e)[0]; s.parentNode.insertBefore(t, s) }(window, document, 'script', 'https://connect.facebook.net/en_US/fbevents.js'); fbq('init', '1922752334671725'); fbq('track', 'PageView');

[ad_2]
Source link