Kyrgyzstan Cuts Off Power to 45 Crypto Miners for Overconsumption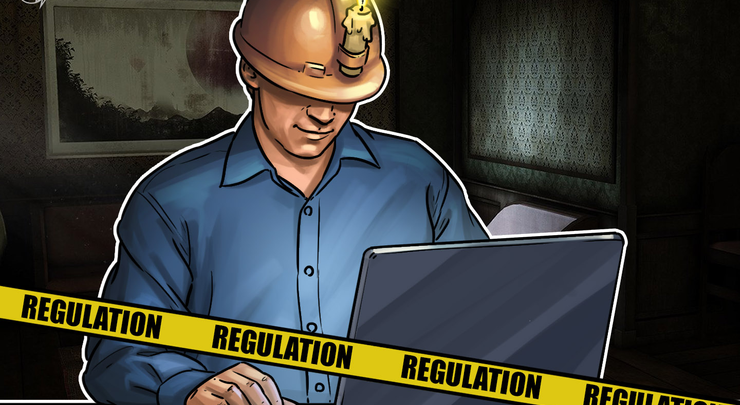 [ad_1]
Authorities of Kyrgyzstan cut off power to 45 crypto mining firms as they consumed more energy than three local regions combined.
Following the power cut, the head of the National Energy Holding Aitmamat Nazarov stated that the cryptocurrency mining is not defined under Kyrgyzstan law, local news agency AKIpress reported on Sept. 20.
136 MW of electricity used
Nazarov elaborated that electricity consumption by local crypto mining firms does not fall within Kyrgyzstan's energy distribution plan. The executive clarified that the 45 crypto miners consumed 136 megawatts of electricity, which is more than the amount consumed by three Kyrgyzstan regions, namely Issyk-Kul, Talas and Naryn.
Cheap energy pricing
As noted in the report, Kyrgyzstan has become a popular site for global cryptocurrency mining firms due to its cheap energy pricing. In late August 2019, the Ministry of Economy of Kyrgyzstan submitted a draft law in order to introduce cryptocurrency mining taxation, aiming to increase budget revenues.
Cryptocurrencies were banned in Kyrgyzstan in July 2014 after the National Bank of the Kyrgyz Republic released a warning against Bitcoin (BTC) and other cryptocurrencies being used as a payment method, which is illegal under national law.
Meanwhile, Iran, which was similarly cutting off electricity to local mining farms, proposed to register crypto miners on an annual basis in a move to regulate the industry, as reported on Sept. 19.
window.fbAsyncInit = function () { FB.init({ appId: '1922752334671725', xfbml: true, version: 'v2.9' }); FB.AppEvents.logPageView(); }; (function (d, s, id) { var js, fjs = d.getElementsByTagName(s)[0]; if (d.getElementById(id)) { return; } js = d.createElement(s); js.id = id; js.src = "http://connect.facebook.net/en_US/sdk.js"; js.async = true; fjs.parentNode.insertBefore(js, fjs); }(document, 'script', 'facebook-jssdk')); !function (f, b, e, v, n, t, s) { if (f.fbq) return; n = f.fbq = function () { n.callMethod ? n.callMethod.apply(n, arguments) : n.queue.push(arguments) }; if (!f._fbq) f._fbq = n; n.push = n; n.loaded = !0; n.version = '2.0'; n.queue = []; t = b.createElement(e); t.async = !0; t.src = v; s = b.getElementsByTagName(e)[0]; s.parentNode.insertBefore(t, s) }(window, document, 'script', 'https://connect.facebook.net/en_US/fbevents.js'); fbq('init', '1922752334671725'); fbq('track', 'PageView');

[ad_2]
Source link