7,000+ Sign Petition Against Drafted Cash Restrictions in Australia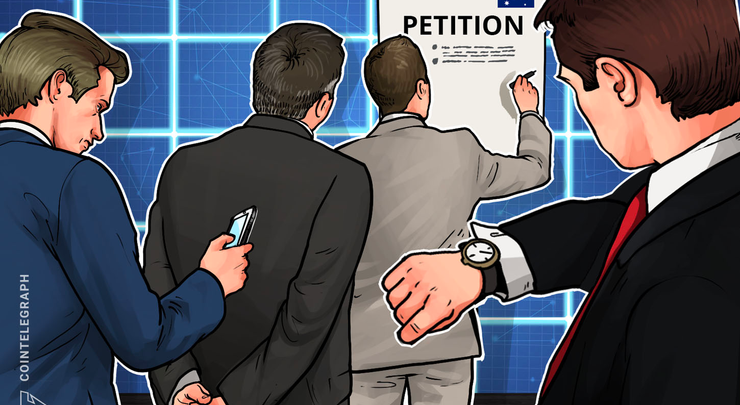 [ad_1]

More than 7,000 people have signed a new petition against drafted cash restrictions in Australia, different drafts of which include and exclude digital currencies from proposed limits.
Earlier this week, Robert Barwick, director at the Citizens Electoral Council of Australia, initiated a petition against the proposed "Currency (Restrictions on the Use of Cash) Bill 2019" recently introduced as an explanatory draft by Australia's parliament. The drafted bill specifically proposes banning cash transactions over 10,000 AUD ($6,900), including transactions involving digital currencies.
Preventing cash usage in illicit activities?
The impetus for the bill purportedly lies in the government's desire to prevent cash usage in illicit activities like money laundering and tax evasion. What might initially seem like an attempt to develop a cashless society is "a totalitarian law that […] will trap Australians in banks so they cannot escape bail-in and negative interest rates," according to Barwick.
Barwick thus urges parliament to "scrap this bill and the cash ban policy," and "crack down on the real black economy by going after multinational banks and corporations, the Big Four accounting firms, and the tax havens." Barwick added:
"Banning cash transactions over $10,000 will not end the tax evasion and money laundering of the 'black economy', but will strip individuals of their right to privacy in financial affairs, and trap them in private banks, unable to escape policies such as 'bail-in' and negative interest rates."
Controversy feelings about crypto
Worth noting is that an explanatory memorandum to the draft issued in mid-July proposed an exception:
"There is little current evidence that digital currency is presently being used in Australia to facilitate black economy activities. Given this, the Government has decided at the present time to effectively carve digital currency out from the cash payment limit."
The new version of the draft is thus contradicting these earlier supportive statements on digital currency. The draft reads: "cash means either or both of the following: (a) digital currency; (b) physical currency."
The Australian Tax Office recently issued warning letters to 18,000 Self Managed Super Funds for concentrating too much investment in one asset class. Under Australian law it is illegal to invest more than 90% of retirement funds in a single class, such as property or cryptocurrency.


[ad_2]
Source link