Bear Markets Are a 'Golden Time' to Be in Crypto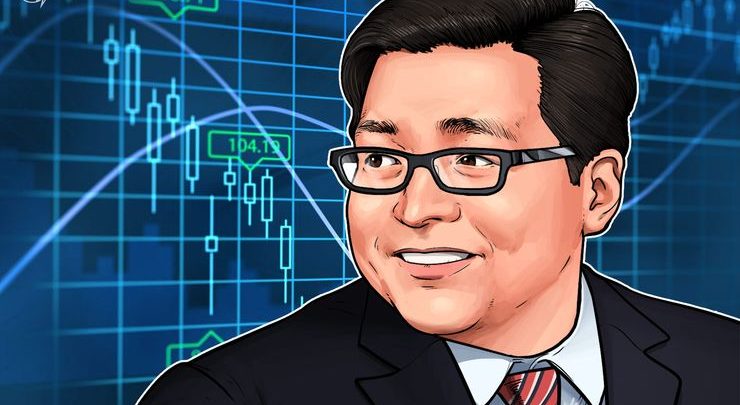 [ad_1]

The current bear markets are the "golden time" to be in crypto, major Wall Street crypto bull and co-founder of Fundstrat Global Advisors Tom Lee said Wednesday, Nov. 28, during his speech at BlockShow Asia 2018.
Fundstrat's co-founder named three main reasons behind the recent crypto market collapse: Bitcoin Cash's (BCH) contentious hard fork, the regulatory actions of the U.S. Securities and Exchange Commission (SEC) forcing Initial Coin Offerings (ICO) to return funds to investors, and the "terrible" condition of global markets, which have dropped by approximately 10 percent in October and November.  
However, the investor refused to change his positive outlook on cryptocurrencies. Describing the ongoing situation, Lee explained:
"[We] have a price correction taking place, which has caused the price to fall even below its 200-day [a popular technical indicator used by investors to analyze price trends], but if you've got time, it will arise. It will not happen within three months, or one year, but in two to three years, and this is the golden time to be in crypto. As soon as Bitcoin crosses its 200-day, we know there will be a flood of money coming."
Talking exclusively to Cointelegraph, Lee continued his encouraging outlook for the crypto market's future:
"The only time the return is better than 7 percent is when you buy at a bear market […] Bitcoin may have downsides in the near term, but this doesn't change the fact we are still in the earliest days of crypto, and it's about to become an emerging asset class."
According to his BlockShow speech, crypto has only 50 million active wallets so far against the 2.27 million PayPal accounts and 4.6 billion Visa and MasterCard accounts. Comparing Bitcoin (BTC) to other payment systems in terms of social network value, Lee supposed that in ten years Bitcoin could be worth $10 million per one coin.
The investor also thinks that Bitcoin will do "very well" next year, despite the chance for a possible decline within the next three months. He based his stance on the increasing level of crypto adoption by major corporations, such as Microsoft and Starbucks, and institutional investors. Although Lee refused to give particular numbers, he told Cointelegraph that the prices on Bitcoin are going to be "dramatically higher."
On Wednesday, Nov. 28, Bitcoin saw its strongest 24-hour performance since July, gaining more than 8 percent in price and trading at around $4,172 at press time. Other major currencies also went into the green, with Ethereum (ETH) up more than 10 percent on the day.
BlockShow Asia 2018 is held in Singapore this week, Nov. 28-29, with a live stream on YouTube. Just a few days before the conference, Lee told CNBC that Bitcoin might actually finish the year at $15,000, reiterating his crypto-rebound prediction made shortly after the market had started to decline in November.


[ad_2]
Source link