Blockchain to Lead in Payments and Asset Tokenization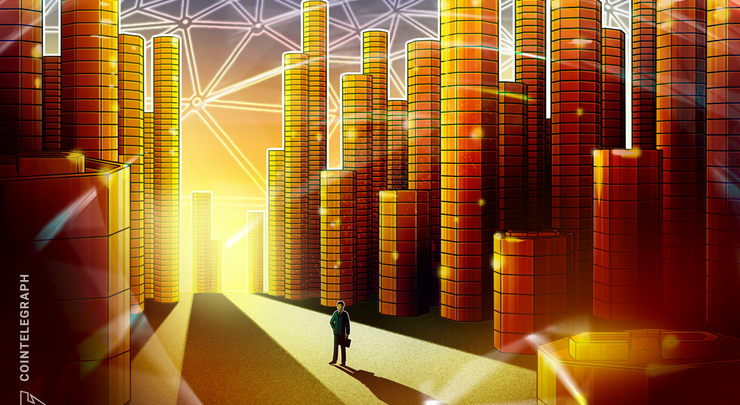 [ad_1]
Almost 23% of Digital Currency Group (DCG)'s portfolio firms believe that asset tokenization will be the next major use case for blockchain. To prepare the survey, DCG received responses from more than 60 of its portfolio companies. 
According to DCG's 2019 annual survey, 22.73% of its portfolio companies suggest that blockchain will be mainly deployed in asset tokenization, while 30% of respondents see the technology's future use cases in payments.
Other use cases and "public enemies"
The aforementioned industry sectors are followed by digital identity and ownership, decentralized marketplaces and creating single-sources of truth developments. 4.55% and 7.58% of portfolio firms saw the future of blockchain tech in supply chain tracking and privacy and security technology, respectively.
When asked their prediction for Bitcoin's (BTC) biggest use case in the next five years, over 71% of respondents said that it will be a store of value. Remaining survey participants noted possible applications for Bitcoin in everyday commerce, cross-border remittances, circumventing oppressive regimes and payment networks.
In terms of regulatory issues, 31% of the surveyed companies noted the lack of regulatory progress in 2019, while 53% of respondents characterized the regulatory environment as blockchain and cryptocurrencies' "public enemy #1," compared to other threats. 
Expectations regarding the industry
In late September, Big Four auditor KPMG published a survey revealing that 82% of consumers are open to using blockchain tokens as part of an existing loyalty program, and 79% of surveyed respondents said they would be more willing to use blockchain tokens if they were proven to be simple — both intuitive and engaging — to use.
That same month, ING Bank's survey showed that four in ten (41%) Europeans had high expectations for crypto, while about one in four (23%) had low expectations. Notably, a third (32%) of the people interviewed believe that cryptocurrencies are the future of online spending.
window.fbAsyncInit = function () { FB.init({ appId: '1922752334671725', xfbml: true, version: 'v2.9' }); FB.AppEvents.logPageView(); }; (function (d, s, id) { var js, fjs = d.getElementsByTagName(s)[0]; if (d.getElementById(id)) { return; } js = d.createElement(s); js.id = id; js.src = "http://connect.facebook.net/en_US/sdk.js"; js.async = true; fjs.parentNode.insertBefore(js, fjs); }(document, 'script', 'facebook-jssdk')); !function (f, b, e, v, n, t, s) { if (f.fbq) return; n = f.fbq = function () { n.callMethod ? n.callMethod.apply(n, arguments) : n.queue.push(arguments) }; if (!f._fbq) f._fbq = n; n.push = n; n.loaded = !0; n.version = '2.0'; n.queue = []; t = b.createElement(e); t.async = !0; t.src = v; s = b.getElementsByTagName(e)[0]; s.parentNode.insertBefore(t, s) }(window, document, 'script', 'https://connect.facebook.net/en_US/fbevents.js'); fbq('init', '1922752334671725'); fbq('track', 'PageView');

[ad_2]
Source link