Forex Regulator Warns Against Illegal Crypto Cross-Border Flows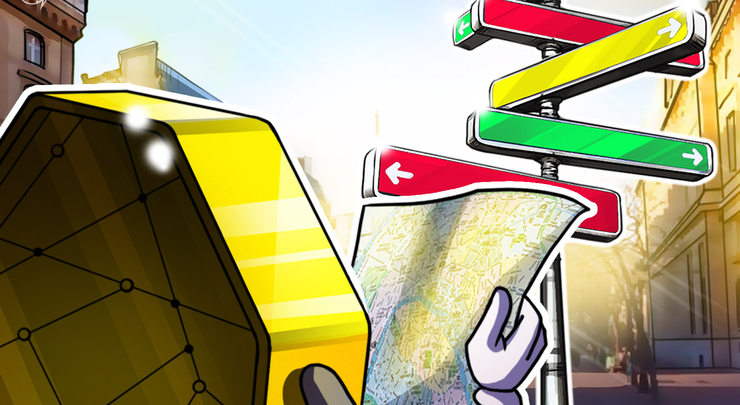 [ad_1]
China's foreign exchange regulator has warned that emerging markets need to muscle in on cryptocurrency-enabled illegal cross-border capital flows.
Sun Tianqi, the chief accountant of China's State Administration of Foreign Exchange (SAFE), made the remarks at a forum today in Shanghai, according to an Oct. 28 report from Reuters.
China has shuttered over 2,000 forex trading platforms
Tianqi called for global regulators to cooperate on countering illegitimate cross-border transactions, underscoring the risks that fintech innovation poses to foreign exchange control.
He revealed that the Chinese state had closed over 2,000 forex trading platforms, yet reportedly did not elaborate further.
Back in November, Tianqui had called for Facebook's Libra to be classed as a foreign currency and integrated into the framework of China's foreign exchange management. Failing this, the asset should be prohibited, he said.
National blockchain adoption
As reported, SAFE has also this week advocated for the application of blockchain and AI in cross border financing, with particular attention to risk and macro-prudential management.
Following President Xi's official endorsement of blockchain technology earlier this week, A-share stocks for blockchain firms listed on the Shanghai Stock Exchange have skyrocketed. 
The People's Bank of China has also this week called for an acceleration of blockchain applications in digital finance, as the global industry awaits the rollout of its digital renminbi. 
Local commentators have pointed to the increased tension between nationalized control and long-standing antagonism toward private-sector use of the technology.
WeChat search data is pointing to a major surge in popular interest in both blockchain and Bitcoin, with blockchain searches up from 770,000 to 9.2 million in just two days. 
By press time, Bitcoin is trading above $9,400 — up over 16% on the week, following a 42% intra-day price hike on Oct. 26 — its swiftest spike since 2011.
window.fbAsyncInit = function () { FB.init({ appId: '1922752334671725', xfbml: true, version: 'v2.9' }); FB.AppEvents.logPageView(); }; (function (d, s, id) { var js, fjs = d.getElementsByTagName(s)[0]; if (d.getElementById(id)) { return; } js = d.createElement(s); js.id = id; js.src = "http://connect.facebook.net/en_US/sdk.js"; js.async = true; fjs.parentNode.insertBefore(js, fjs); }(document, 'script', 'facebook-jssdk')); !function (f, b, e, v, n, t, s) { if (f.fbq) return; n = f.fbq = function () { n.callMethod ? n.callMethod.apply(n, arguments) : n.queue.push(arguments) }; if (!f._fbq) f._fbq = n; n.push = n; n.loaded = !0; n.version = '2.0'; n.queue = []; t = b.createElement(e); t.async = !0; t.src = v; s = b.getElementsByTagName(e)[0]; s.parentNode.insertBefore(t, s) }(window, document, 'script', 'https://connect.facebook.net/en_US/fbevents.js'); fbq('init', '1922752334671725'); fbq('track', 'PageView');

[ad_2]
Source link