Most Major Coins See Red as Market Corrects Downward, Gold in the Green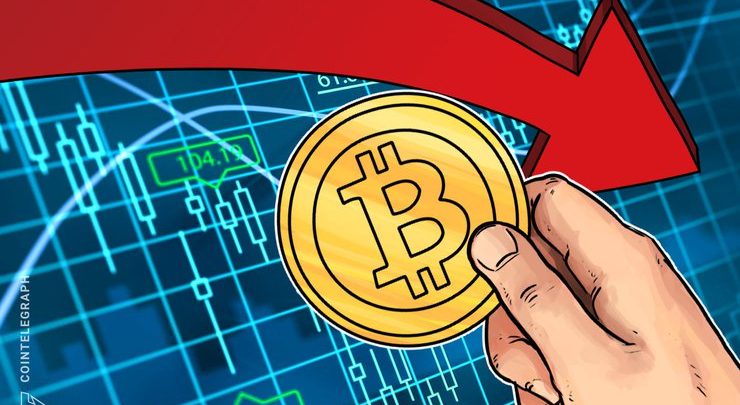 [ad_1]
Thursday, May 30 — Bitcoin (BTC), ether (ETH), and Ripple (XRP) are down as the crypto market sees a major correction following this morning's rally. Nearly all of the top 50 cryptocurrencies are in the red at press time, according to data from Coin360.
Market visualization courtesy of Coin360
After peaking at a 52 week high of over $9,000, BTC is down by 3.91% on the day, and is trading at $8,333 according to CoinMarketCap. The leading cryptocurrency currently has a market cap of $147.8 billion at press time.
Bitcoin 24-hour price chart. Source: CoinMarketCap
The altcoin ETH is currently down by 4.75% and is trading at $257.53 at press time. Ether has followed BTC's rally and subsequent correction, and is trending up by 5.40% this week overall.
Ether 7-day price chart. Source: CoinMarketCap
Ripple's token XRP, the third largest coin by market capitalization, is down by 5.28% and is trading at $0.421.
XRP 24-hour price chart. Source: CoinMarketCap
Some cryptocurrencies that have evaded today's downward movement include Dogecoin (DOGE), USD Coin (USDC), Bytecoin (BCN), Cosmos (ATOM) and Tether (USDT) as seen on Coin360.
At press time, total market capitalization is over $263 billion. The top three cryptocurrencies — BTC, ETH, and XRP — are at approximately 57%, 10%, and 3% dominance, respectively.
Total market capitalization of all cryptocurrencies 7-day chart. Source: CoinMarketCap
According to data provided by MarketWatch, gold remains in the green at press time, trading at $1,295.40 and trending up by 0.22%. The S&P 500 also remains unaffected by the crypto market's downward trend on the day, with a closing price of $2,788.86, up by 0.21% on the day.
As reported earlier in the day by Cointelegraph, an unnamed buyer purportedly approached crypto investment firm Dadiani Syndicate saying they wanted to acquire a quarter of the current 17.7 million BTC in circulation.
As per the report, Dadiani founder Eleesa Dadiani said that in order to do this, the buyer would significantly affect the BTC market, which she suspects only sees active circulation of about a third of the listed amount:
"Yet even a greater number of coins are currently being held by hodlers who will not be willing to part with them for any price. Realistically speaking, there are probably less than five million coins actually circulating at the moment."


[ad_2]
Source link