Players Fight in Futuristic Post-Apocalyptic World to Get Real Prizes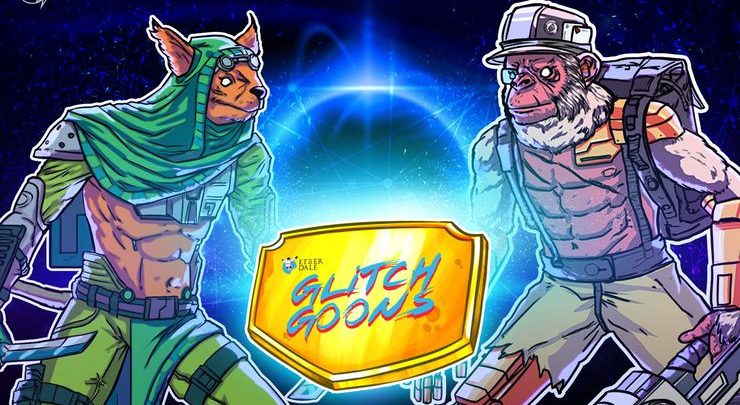 [ad_1]

A new mobile "multi-blockchain" game, supporting a whole range of different cryptocurrencies, is ready to be launched in late November 2018. Estonian game-developer Ether Dale, created Glitch Goons, a player versus player (PvP) automatic fighting game where users can buy special items during their presale to customize and upgrade their characters.
Features of the game
Ether Dale describes Glitch Goons' universe as a futuristic post-apocalyptic world where cybernetic animal-humanoids fight with each other. There is also an advanced character management system which allows players to modify and upgrade their fighters with special stats and abilities.
Players can also take part in tournaments and get real prizes. The company says the prize pool will be taken from revenue gained during the presale which also gives players a chance to get advantages in the game before it launches. The presale begins on October 22, 2018, and for the following three weeks, future players can buy two types of packages: exclusive item chests and GameCoin (GC) tokens.GC tokens are valued as follows: 1 GC = $1 ≈ 0.005 ETH.
Each item package includes five random unique gear items, like armor, weapons,  modifications (chips), necklaces, boots, gloves, and helmets. There are four different level of rarity for those pieces: they can be common, rare, epic, or legendary. The company says the items won't be duplicated or sold again in the in-game shop. The packages are available with a 50 to 90 percent discount and cost from 0.5 to 10 ETH.
GC is an ERC-20 based token issued by the game developer. These coins will be used as a hard currency in Glitch Goons. Currently, users have the option to buy a gamer pack, containing 4,000 GC or an investor pack, which contains 1 million GC. There are 50 packs for sale in total which have been issued by the developer.
The first try
Ether Dale initially attracted attention because of its first product, blockchain fantasy RPG game Ether Quest, which contained its own collectible warriors. It was the first attempt by the company to introduce blockchain technology as a useful financial tool. Smart contract technology was used to guarantee ownership of the unique characters which players can collect, sell, or trade. Apart from purchasing, users can also obtain a warrior by mining, referred to as a "summoning ritual" in the game. For the first six months after the game was released in February 2018, there were 20,000 transactions between more than 1,500 players.
The features that are common for both of Ether Dale's games are the range of rarity. Ether Quest contains levels, ranging from common to legendary, which have their own unique stats and bonuses. The second thing to keep in mind is the real-money profit that players can also win in arena battles or tournaments. Ether Dale also developed a mobile version of Ether Quest, which was released in June 2018.
Disclaimer. Cointelegraph does not endorse any content or product on this page. While we aim at providing you all important information that we could obtain, readers should do their own research before taking any actions related to the company and carry full responsibility for their decisions, nor this article can be considered as an investment advice.


[ad_2]
Source link