UPS and Agritech Firm Use Blockchain to Verify Beef Shipment From US to Japan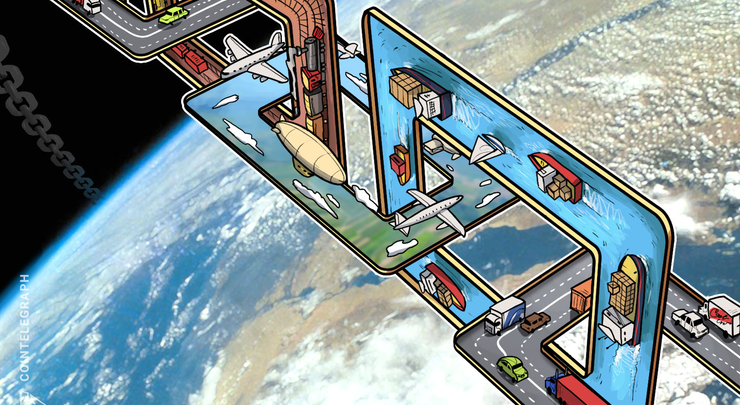 [ad_1]
American logistics giant UPS has successfully delivered a blockchain-verified beef shipment from the United States to Japan. The company partnered with agritech firm HerdX to incorporate its packaging technology into a blockchain network to trace the journey of beef from Kansas to Japan, the firm announced on Nov. 11.
As announced by UPS, the jointly-delivered shipment involved a blockchain partner network developed by HerdX. Meanwhile, UPS provided its visibility tool that integrates with HerdX's blockchain technology and records live updates, registering details throughout the journey.
U.S. Embassy and Japanese officials checked the blockchain-recorded beef
The pilot was supported by the United States Embassy in Japan and was announced at a special dinner event in Tokyo, UPS stated.
The steak reportedly left Kansas on Nov. 4, after which it arrived at a steakhouse in Tokyo where guests including U.S. Embassy and Japanese officials were able to scan QR codes to access data about the food's journey.
UPS's blockchain initiative is not the first time blockchain has been used to track meat. In November 2018, the South Korean government announced it will use blockchain for tracing beef to provide consumers with more data about its supply chain. In March 2018, Chinese e-commerce giant JD.com implemented blockchain tech to monitor meat from a farm in Australia.
In late 2018, UPS chief engineering and information officer Juan Perez said that he did not expect any significant benefits from the implementation of blockchain technology.
window.fbAsyncInit = function () { FB.init({ appId: '1922752334671725', xfbml: true, version: 'v2.9' }); FB.AppEvents.logPageView(); }; (function (d, s, id) { var js, fjs = d.getElementsByTagName(s)[0]; if (d.getElementById(id)) { return; } js = d.createElement(s); js.id = id; js.src = "http://connect.facebook.net/en_US/sdk.js"; js.async = true; fjs.parentNode.insertBefore(js, fjs); }(document, 'script', 'facebook-jssdk')); !function (f, b, e, v, n, t, s) { if (f.fbq) return; n = f.fbq = function () { n.callMethod ? n.callMethod.apply(n, arguments) : n.queue.push(arguments) }; if (!f._fbq) f._fbq = n; n.push = n; n.loaded = !0; n.version = '2.0'; n.queue = []; t = b.createElement(e); t.async = !0; t.src = v; s = b.getElementsByTagName(e)[0]; s.parentNode.insertBefore(t, s) }(window, document, 'script', 'https://connect.facebook.net/en_US/fbevents.js'); fbq('init', '1922752334671725'); fbq('track', 'PageView');

[ad_2]
Source link