Justin Sun Reveals New Plan for TRON's Proof-of-Stake Mechanism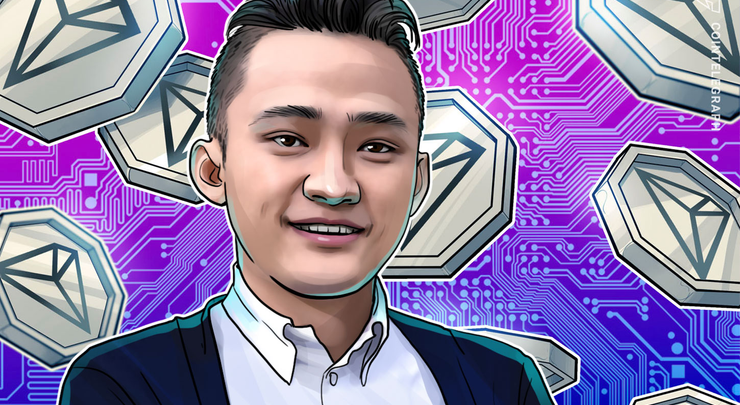 [ad_1]
Blockchain platform Tron's founder, Justin Sun, has announced a new plan for TRON's (TRX) proof-of-stake mechanism.
In a series of tweets on Sept. 21, Sun highlighted four key developments in the new plan for TRON's proof-of-stake mechanism. Specifically, the developments will focus on the means of distributing staking revenues and greater engagement of the community.
Community engagement 
Sun revealed that the company will consider "a fair, decentralized distribution of staking revenues" to increase user participation and engagement with staking from industry players such as exchanges, wallets and partners.
To encourage the community to be more active and ensure a more robust network economic system, Tron is also planning to raise stake ratio across the network and reduce  unnecessary dividend distribution transactions. Sun continued:
"#TRON Partner Staking & Vote Reward: for each block, the most-voted 127 nodes (TRON partners) will receive TRX rewards in proportion to the votes they get. The total reward for one block is 160 TRX. We have optimized the way staking users can get returns."
Coming update for the Sun Network
As previously reported, Tron is soon expected to release an update for the Sun Network that was officially launched on Aug. 11. The Sun Network is a sidechain scaling solution that is designed to deliver supposedly unlimited scaling capacity for the Tron network.
Additionally, the solution will purportedly allow decentralized applications to consume less energy and run with higher security and efficiency.
In August, Sun said that getting the TRX cryptocurrency listed on the American version of Binance or Coinbase is his company's top priority.
https://platform.twitter.com/widgets.js window.fbAsyncInit = function () { FB.init({ appId: '1922752334671725', xfbml: true, version: 'v2.9' }); FB.AppEvents.logPageView(); }; (function (d, s, id) { var js, fjs = d.getElementsByTagName(s)[0]; if (d.getElementById(id)) { return; } js = d.createElement(s); js.id = id; js.src = "http://connect.facebook.net/en_US/sdk.js"; js.async = true; fjs.parentNode.insertBefore(js, fjs); }(document, 'script', 'facebook-jssdk')); !function (f, b, e, v, n, t, s) { if (f.fbq) return; n = f.fbq = function () { n.callMethod ? n.callMethod.apply(n, arguments) : n.queue.push(arguments) }; if (!f._fbq) f._fbq = n; n.push = n; n.loaded = !0; n.version = '2.0'; n.queue = []; t = b.createElement(e); t.async = !0; t.src = v; s = b.getElementsByTagName(e)[0]; s.parentNode.insertBefore(t, s) }(window, document, 'script', 'https://connect.facebook.net/en_US/fbevents.js'); fbq('init', '1922752334671725'); fbq('track', 'PageView');

[ad_2]
Source link