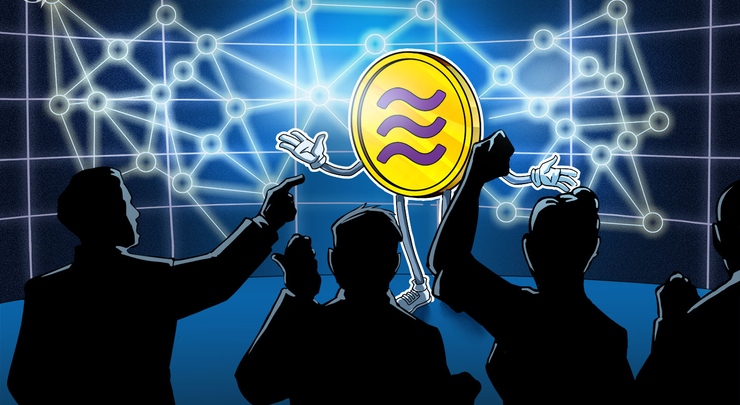 [ad_1]
Facebook's Libra has pushed central banks to consider two major issues in global payment systems, an exec at the European Central Bank (ECB) said.
Benoit Coeure provided his remarks at a hearing at the Committee on the Digital Agenda of the German parliament on Sept. 25.
According Coeure, an ECB board member and chair of the Committee on Payments and Market Infrastructure, global payment systems still lack access and efficiency of cross-border retail payments.
As such, 1.7 billion adults globally have no access to basic payment services despite 1.1 billion of them having a mobile phone and one in four having access to the internet, Coeure stated. Lack of access also puts limits to additional financial services, which hampers financial inclusion more generally, the ECB exec said.
Meanwhile, cross-border retail payments are critical for global commerce and for migrants who send remittances home, Coeure continued, urging that such payments are "generally slower, more expensive and more opaque than domestic payments." 
Libra is designed to address both failings
While many blockchain-powered stablecoin projects are designed to address at least one of these problems, Libra is created to solve both, Coeure noted. However, the solution to these issues will raise a number of challenges for policymakers such as Anti-Money Laundering and Combating the Financing of Terrorism as well as legal discrepancies across global jurisdictions.
In the statement, Coeure reiterated his previous claims about Libra in that it needs to be well understood and tested in a real-world environment on the scale required to run a global payment system before its actual launch.
Wakeup call for central banks
Still, Libra has "undoubtedly been a wakeup call for central banks and policymakers," Coeure argued, noting that global stablecoin projects are the "natural result of rapid technological progress, globalisation and shifting consumer preferences." Coeure concluded:
"The demand for fast, reliable and cheap cross-border payments is bound to grow further in coming years. Policymakers and central banks should respond to these challenges."
French Finance Minister Bruno Le Maire said in mid-September that Europe should consider its own public digital currency, referred to as "EuroCoin." On Sept. 17, German Vice Chancellor and Finance Minister Olaf Scholz argued that policymakers cannot accept parallel currencies such as Libra.
window.fbAsyncInit = function () { FB.init({ appId: '1922752334671725', xfbml: true, version: 'v2.9' }); FB.AppEvents.logPageView(); }; (function (d, s, id) { var js, fjs = d.getElementsByTagName(s)[0]; if (d.getElementById(id)) { return; } js = d.createElement(s); js.id = id; js.src = "http://connect.facebook.net/en_US/sdk.js"; js.async = true; fjs.parentNode.insertBefore(js, fjs); }(document, 'script', 'facebook-jssdk')); !function (f, b, e, v, n, t, s) { if (f.fbq) return; n = f.fbq = function () { n.callMethod ? n.callMethod.apply(n, arguments) : n.queue.push(arguments) }; if (!f._fbq) f._fbq = n; n.push = n; n.loaded = !0; n.version = '2.0'; n.queue = []; t = b.createElement(e); t.async = !0; t.src = v; s = b.getElementsByTagName(e)[0]; s.parentNode.insertBefore(t, s) }(window, document, 'script', 'https://connect.facebook.net/en_US/fbevents.js'); fbq('init', '1922752334671725'); fbq('track', 'PageView');

[ad_2]
Source link